When we think of 90s fashion now, it's all cute pinafore dresses, dungarees, tartan, crop tops and high waisted jeans. You only need to look at any 'new in' section to find these trends reinstating themselves today. Wildfox, Asos, Topshop and so many more have jumped on the bandwagon and I love it! Nostalgia is the best but when I think about it realistically, I wasn't wearing all these cool things in the 90s! I was wearing these... things that NEED to be left firmly in the past and never spoken about again!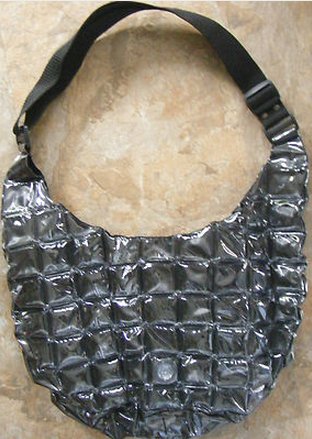 Bubble wrap bags
Anyone remember these? I used to have a pink one which I took to school, it was more like a backpack. It was hideous, I don't know what I was thinking.
SKORTS!
A clever cross between a skirt and some shorts, for those who just can't decide between them, just wear both! I had a black one of these I used to wear to school, I really don't know why my mother let me out of the house.
Do these have a name? Weird plastic choker jobbies...
These were reserved for the school disco obvs, I think I had glittery ones and everything...
Bandanas
No offence Xtina, you do look good in yours... but mine was pink and black and glittery, I think I got it free with my Sabrina magazine! Good times...
So there you go, enough is enough, lets lay these things to rest and never speak of them again. We've established I was a hideously dressed pre-teen, does anyone else remember these, please don't say it was just me!
P.p.s. Changing over from google reader? follow on bloglovin here :)